United Health Actuarial Services, Inc.
United Health Actuarial Services, Inc. ("UHAS"), provides health actuarial and management consulting services for a wide range of individual and group medical and supplemental insurance products, and health & welfare actuarial and benefits consulting for both insured and self-insured plans.
Though not as large as some firms, we believe our lean structure has its advantages, namely:
Easy access to our actuaries and principal owner
Tighter control over the quality of services
A streamlined business model that allows for lower charges to our clients
The employees of UHAS share a passion for serving our clients. We believe in fast, courteous service and enjoy building relationships with our customers. Strong lines of communication are crucial to having a successful engagement and UHAS is very careful in employing professionals who foster this approach as well as are technically proficient. Furthermore, the culture at UHAS fosters a close-knit, family-like, working environment where teamwork and client satisfaction is valued above all else. Please visit our website at www.uhasinc.com.
Holly J. Kinnamon
Holly is a co-founder of HJK Strategies, a full service Washington, DC based government affairs firm. Holly is a well-recognized policy, legislative, and political strategist, having been involved in some of the most high-profile legislation and Democratic campaigns of the past seventeen years.
Fortune 50 companies to start-ups turn to Holly for her skills in developing effective strategies to address emerging issues and crisis situations. At HJK, Holly oversees the firm's corporate clients, providing strategic advice to senior executives from the nation's leading corporations and non-profits that are focused on technology, cybersecurity, financial services, insurance, and defense industries. She specializes in building coalitions and brand awareness strategies for corporations while at the same time effectively addressing their state and local public policy issues.
Ms. Kinnamon is effective in managing high profile legislative, regulatory, political, and crisis communication issues. She has gained substantial experience working for major officials including, US Senator John Glenn; US Representative Ted Strickland; President Clinton, as a senior advance team member and as Senior Advisor at the US Department of the Treasury; and at the National Association of Insurance Commissioners, among others.
Holly's proven track record of working across the aisles, resolving crisis situations, to assembling major events, has been built by harnessing her creative imagination with strategic solutions for a successful outcome.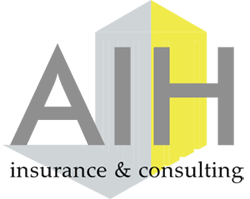 AIH Insurance & Consulting
The business objective of AIH is to identify and capitalize on business opportunities in the insurance industry and related industries that become known to us, principally through the relationships of NTG Consultants and its associates and colleagues. The Company's objectives have centered on brokerage opportunities to place insurance, principally commercial P&C products, but also L&H products sponsored by large employers. We retain interest in capitalizing on opportunities to offer insurance quotes and are developing business by acquiring agent books of business, aligning with business partners to provide insurance products, and acting as co-broker with established agencies. David Edwards serves as Chief Executive Officer of AIH, Joe Packett serves as President and Michelle S. Delany serves as Chief Financial Officer of the firm.
Pinnacle Global Security Group caters to clientele that expect a higher standard of professionalism and subject matter expertise in the fields of Cyber Security, Private Investigations, Consulting and Personal Security advising. Our cyber security includes cutting edge technology, policies and procedures and training done to the highest Department of Defense standards, as detailed in the NIST Cyber Security Framework.
Our investigation and intelligence services are performed with the utmost discretion. Protecting our client's identity and level of involvement is just as paramount as the intelligence being collected. Corporations have the same requirement for intelligence as governments. More than ever, modern capabilities are needed to protect a corporation from both inside and outside threats, as well as investigate and track threats after an incident has occurred. It is through capabilities like digital forensics, forensic accounting, and multi-spectrum intelligence, which entails critical thinking and analysis ,that we do this.
Technical security encompasses the security of intangible assets including communications, information and intellectual property. Our Technical Security Analysts include TSCM Technicians, Cyber Investigators, and Digital Forensics Technicians. We are a private investigation company and an elite team of highly trained Investigators and Consultants with backgrounds in the CIA, FBI, Special Operations, DEA and Law Enforcement with an impeccable track record of providing first-class investigative results for our clients. We excel at executive protection and security anyplace in the world. We can deploy our significant problem solving, intelligence, security and investigation resources across the State of Florida, the USA and the World.

Florida Healthcare Law Firm
Clients who work with the Florida Healthcare Law Firm are protected by deep healthcare industry experience and fully served by attorneys aligned with their success. The team here doesn't dabble in healthcare law, we specialize in full spectrum representation of healthcare providers and nearly every type of healthcare business.
From the corporate needs of a small medical practice to compliance plan development for a pharmacy or laboratory, we've been there. Licensure, certification, accreditation from treatment centers to DME businesses to ASCs, we've done that. Rural hospitals rely on our team for their regulatory and corporate legal needs related to HR and day to day operations. We've facilitated financial raises, worked with venture capital and private equity and run transactions in healthcare from home health agency acquisitions to bond financed $90 million healthcare facilities.